 Der erste B2C-Token aus Österreich, der als Zahlungsmittel verwendet werden kann! Entwickelt von der Crypto Future GmbH im Jahr 2017.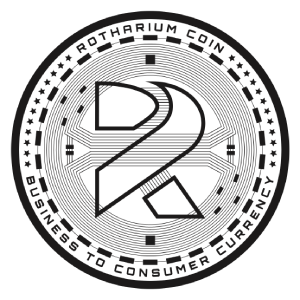 Rotharium is the first Austrian B2C cryptocurrency that can be used as a payment voucher, and it operates on the Ethereum platform. Since its ICO in 2017, the usability of the token has significantly increased. Until now, Rotharium team has developed several blockchain applications such as Rotharium Platform, Rotharium Wallet, Rotharium EBI, and Rotharium Food solution. -> Rotharium ist die erste österreichische B2C-Kryptowährung, die als Zahlungsmittel verwendet werden kann und die auf der Ethereum-Plattform funktioniert. Seit seinem ICO im Jahr 2017 hat sich die Nutzbarkeit des Tokens deutlich erhöht. Bis jetzt hat das Rotharium-Team mehrere Blockchain-Anwendungen wie die Rotharium-Plattform, Rotharium-Wallet, Rotharium-EBI und Rotharium-Lebensmittellösung entwickelt.
Rotharium ICO becomes an outstanding success in Austrian crypto scene.
Rotharium Listing on STEX Exchange
Rotharium Listing on Cryptopia Exchange
Rotharium Platform Release
Rotharium Food App Release
Rotharium used as a means of payment in retail
Rotharium Listing on Tokens Exchange
Rotharium Listing on Uniswap Exchange
Rotharium available for buying on ATMs in Austria
Rotharium on TOP20 Exchange
Rotharium Listing on TOP20 Spot Exchange
Rotharium integration as payment in webshops
Rotharium Food on Layer 2
Rotharium Food integration to Layer2
Crypto Future as Crypto Asset Management Company

Wien – eine pulsierende Metropole, ein wachsendes Zentrum der europäischen IT-Szene und Sitz der Crypto Future GmbH. Langjährige Erfahrung in einem Unternehmen, das sich zum Ziel gesetzt hat, das Potenzial neuer Technologien – wie der Blockchain – zu erschließen, verleihen Crypto Future einen einzigartigen Status in der Branche. Unser Angebot umfasst neben Blockchain-basierten Anwendungen auch bestehende IT-Dienstleistungen wie ERP sowie neueste Lösungen im Bereich der Telekommunikation.
Während andere von verschiedenen Versionen der Zukunft träumen, erschaffen wir sie. Mit mehr als 17 Jahren vereinter Erfahrung in verschiedenen IT-Bereichen wie Telekommunikation, ERP, Projektmanagement, Sicherheit, Softwareentwicklung und Blockchain-Technologien haben wir beschlossen, unsere gesamte IT-Erfahrung zu bündeln und in die Blockchain zu kanalisieren. Da es sich um eine neue Technologie handelt, haben wir beschlossen, unsere Ressourcen zu kombinieren und uns auf die Entwicklung außergewöhnlicher, benutzerfreundlicher Anwendungen auf der Grundlage von Blockchain zu konzentrieren.
LERNEN SIE UNSERE

PARTNER KENNEN